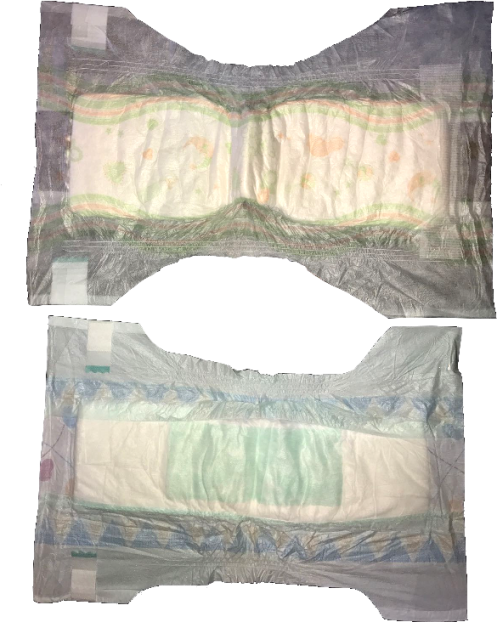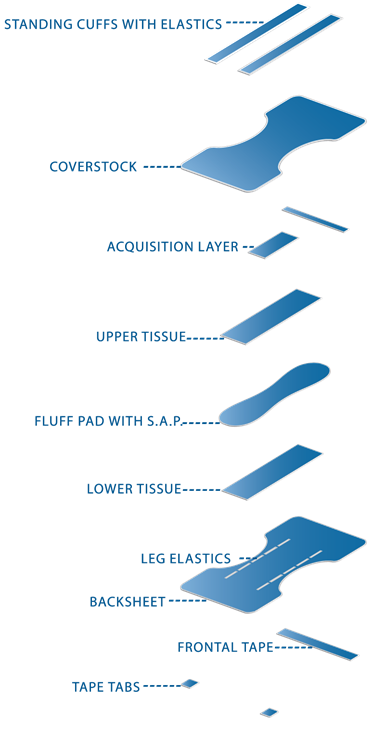 Panel (I) Type Half Servo Half Mechanic Diaper Production Line
General Definition
The machine is designed and manufactured according to customers demands by adding or removing optional units.
Diaper Dimensions: Width from 240 mm to 400 mm,
Length from 350 mm to 680 mm
Full servo; full automatic production
LINE'S MAIN UNITS:
Cellulose Unloading Stand
Hammermill
Drum Forming
Pression Unit
Nonwoven Application
Poly Application System
Sap Dosing System
Hot Melt Units and Heads
Leg Elastic Press and Sealing Units
Side Tape Units
Rotary Cutting Die
Bi-folding or Tri-folding System
Stacker
SVN BD-500 Series Standard Machine Features
Max Capacity : 400 pieces/minute midi size
Product Sizes: Mini, Midi, Maxi, Junior
Installed Power : 350 kW
Air Consumption : 3000 lt/min
Air Pressure : 6-8 bar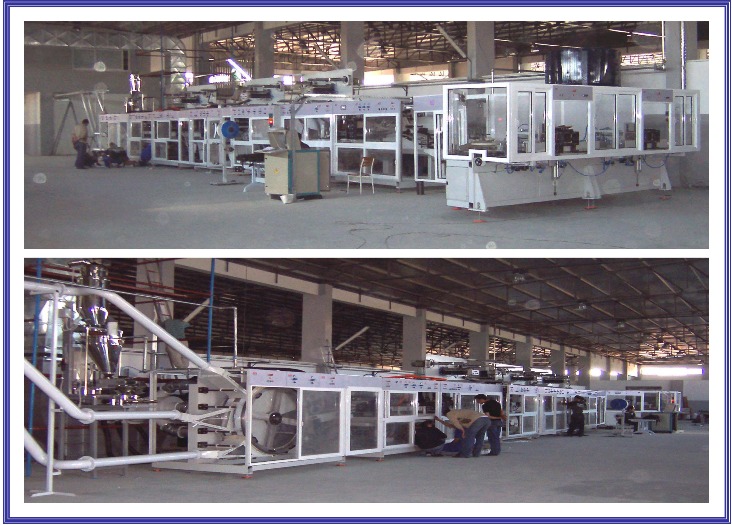 For Information and Requests
Our baby diaper production lines are produced unique for each customer according to their diaper designs. For detailed information, your questions and requests please contact us. Our sales team will reply you in the shortest time.