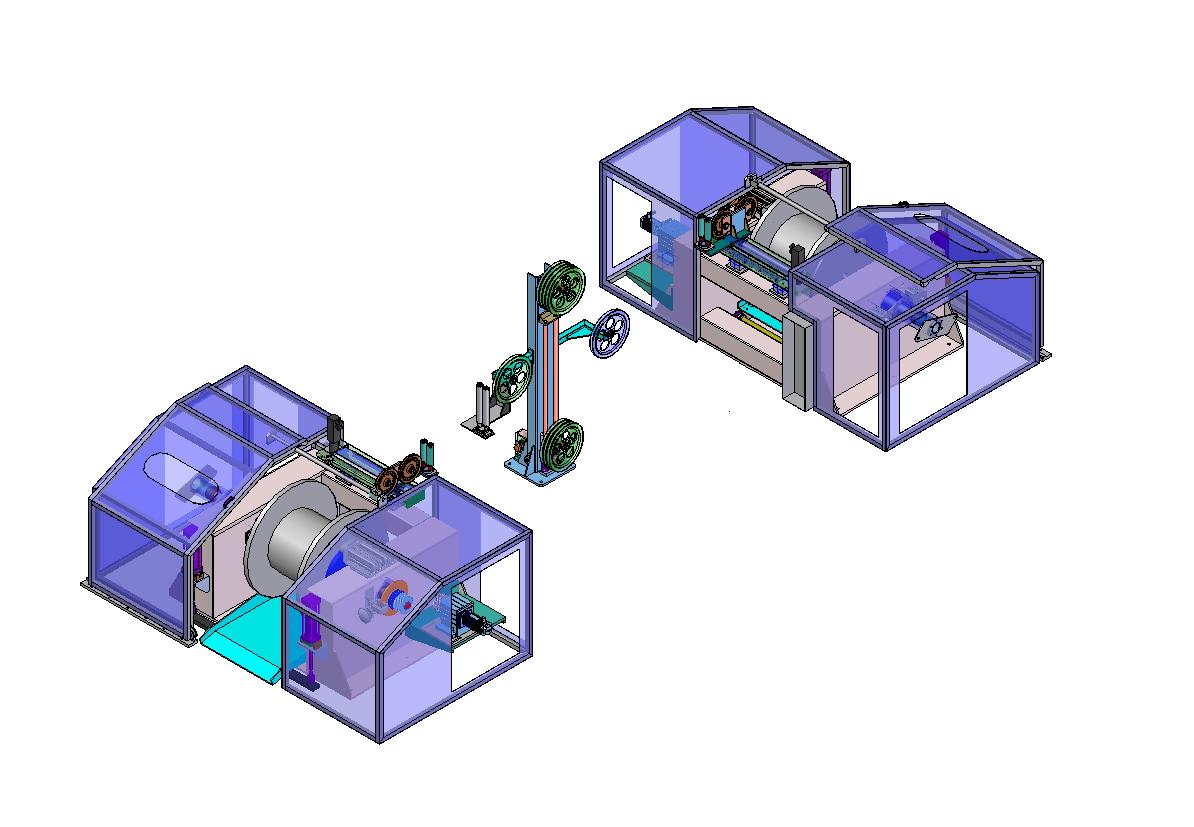 Packing and Marking Lines
With this line cables are transferred to shipment reels from reels used for production. Single length produced cables can be packed to shipment reels for different customers with various lengths. By this way, production lines work without stopping and higher efficiencies are reached.
Also, low-cost reels can be used for shipment to customers except special production reels used on lines. As the reel is packed especially for each customer with this line, special marking and packing of specific lengths aked by customers can be done for each reel separately.
On these lines, as an option, special marking devices can be assembled on the lines.
Packing and marking lines provide flexibility in production.
As an option, a touch screen with line control software can be placed to control the lines.
Different takeup and payoff units, pulling units and different equipment can be used on these lines according to different cable types and diameters.
For Information and Requests
For detailed information, your questions and requests please contact us. Our sales team will reply you in the shortest time.