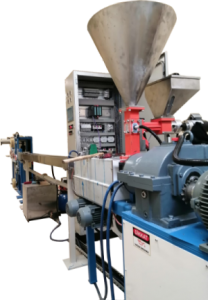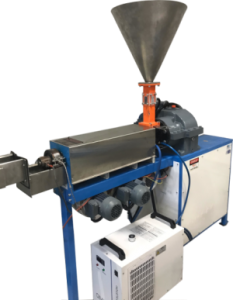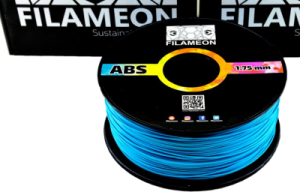 3D Filament Production Line
This line is producing filaments used by 3D printers. With its compact structure machine can be assembled in very small areas without necessity of an industrial area infrastructure.
There is diameter measurement system assembled on the line. With the data received from the diameter tester, line automation software can make fine tuning of extruder speed to keep product diameter constant.
There is extruder, masterbach dosing system, stainless steel cooling through, stainless steel water tank, diameter tester, capstan unit and takeup machine. As option stainless steel hot water tank and cooling thorugh, seperate screws for different materials can be delivered.
Standard line length is between 8 to 11 meters.
ABS and PLA materials can be used as standard raw materials.
Standard material diameters are 2,85 mm and 1,7 mm.
***Important Note: We do not supply any process data of none of our customers, as they are commercially protected rights of our customers. 
For Information and Requests
For requests please contact us. Our sales team will reply you in the shortest time.