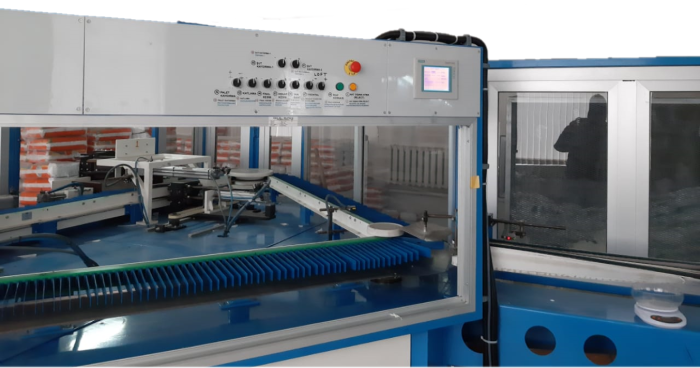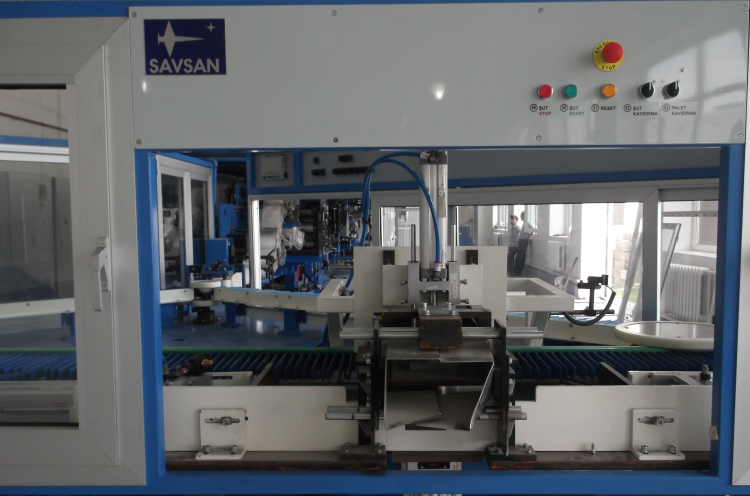 Horizontal Baby Diaper Stacker Unit
General Definition
This unit is counting, pressing and pushes stacked diapers to exit of unit ready for packing. Unit has two exits. For exits, there are two types: small exits suitable for diapers from 9 to 20 pieces; bigger exit suitable for diapers from 12 to 36 pieces for each shot.
Min diapers in the package : 9 pieces (Single shot)
Max diapers in the package : 36 pieces (Single shot)
From each exit of machines, it is possible to make different numbers of diapers to prepared. For example, from one exit you can get 15 diapers and from the other exit to receive 30 pieces at the same time. By this way, two different package sizes can be produced simultaneously.
From each exit, it is possible to receive up to 50 shots per minute.
We are optimizing the unit according to your line and packaging system. The unit is able to work free from the production line if asked. It has huge flexibility of synchronization with your production line.
For Information and Requests
Our baby diaper production lines are produced unique for each customer according to their diaper designs. For detailed information, your questions and requests please contact us. Our sales team will reply you in the shortest time.